Upcoming Classes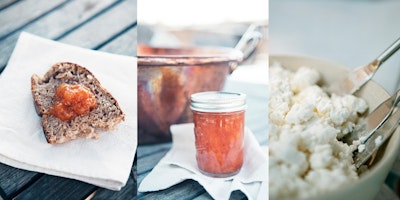 April 22, 2017, 10:00am – 4:00pm
$195.00
Latest Posts
I am pleased to announce that the new Institute of Domestic Technology Cookbook will be published by Chronicle Books in spring, 2018.
The "Summer of Iced Coffee" continues here at the Institute. Today's recipe is a cross-cultural mash-up of Horchata (the Mexican rice milk drink) and that French classic, Café au Lait.
Our new Hard Cider Making & Homemade Fermented Soda class is coming up soon and we thought that a few cocktail recipes are in order. Hard cider is the new beverage du jour, but unfortunately, many of the brands hitting the stores taste like Fizzies.